Eco-rubber Stone Pavers – Flagstones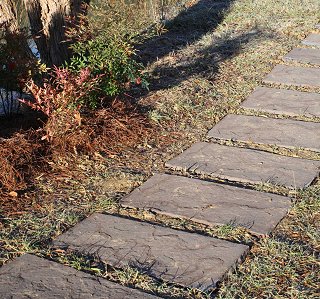 Flagstones are the ultimate in up-scale, residential outdoor living. They are designed using innovative technology to manufacture a sustainable yet beautiful landscape surfacing product. The realistic look, texture and durability of Eco-rubber Flagstones matches that of real stone, making them perfect for paths, steps, patios, and residential playgrounds.
Flagstones are made of 88% post-consumer material derived from SBR rubber buffings from the tire recapping industry reducing pollution from landfill and incineration.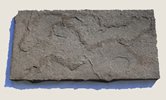 Colors: Kentucky Grey, Rosa & Sepia Brown





Colors will vary with screen and printer configuration.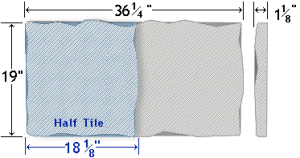 FULL – Weight: 31 lbs each  Packaging: 64 per pallet
HALF – Weight: 15.4 lbs each  Packaging: 128 per pallet