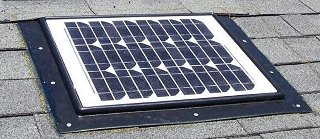 The Gable Mount exhaust fan is designed to fit either onto or into the existing 16″ vertical studs left exposed behind the existing Gable Vent in the attic. Older homes with nothing externally exposed except the lateral louvered gable vent will have little issue with this installation as generally the studs are left exposed in the attic.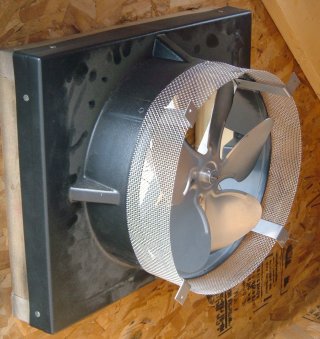 Gable ventilation is the least effective way to prevent heat oppression in your attic as it does not ventilate the upper reaches of the attic where heat loading initializes the heat oppression process. If possible, a roof mounted fan should be installed.

The addition of ventilated soffit will increase the effectiveness of gable ventilation, as will the installation of air hawks along the roof about 2 ft from the roofs edge. In older homes where gable vents have been partially blocked or in newer homes where the vent is mostly ornamental, the vent itself may need to be replaced to allow for the 1275 cfm that our fan produces.

Where covered studs or insufficient ventilation prevent easy installation, we recommend that the fan is professionally installed. Contact Eco-$mart to help you find an installer in your area.
Eco-$mart, Inc is a
Service-Disabled Veteran-Owned Business
Copyright © 2014 ECO-$MART, Inc. All rights reserved.