Torzo Sustainable Solid Surface Counters, Cabinets or Floors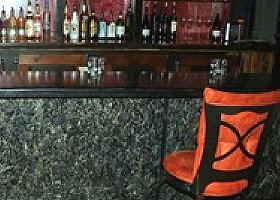 Torzo Surfaces are sustainable surfaces, ideal for high wear residential and commercial applications. Manufactured using 65% or more Recycled Products and no formaldehyde, Torzo surfaces compliment any green building project and can contribute to LEED certification. Applications include countertops, tabletops, tiles, vanities, flooring, as well as vertical applications like cabinets, paneling and dividers. Durable, yet workable with standard wood-working tools.
5 different lines of sustainable hard surfaces in 4 colors.
Item Number: CT-TRZ-Price: Quoted